We'll be looking into this latest lead panic.
From the NYTimes: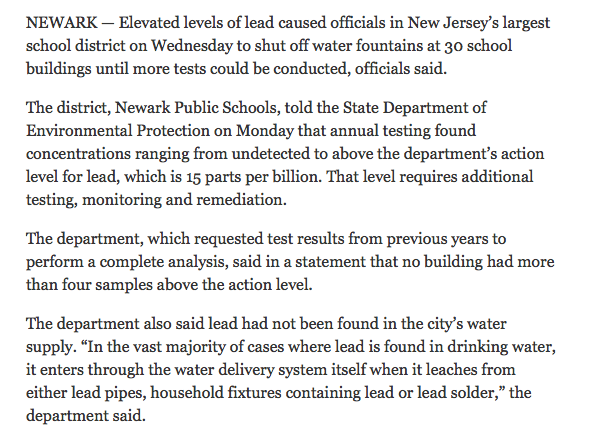 Here is what New Jersey found: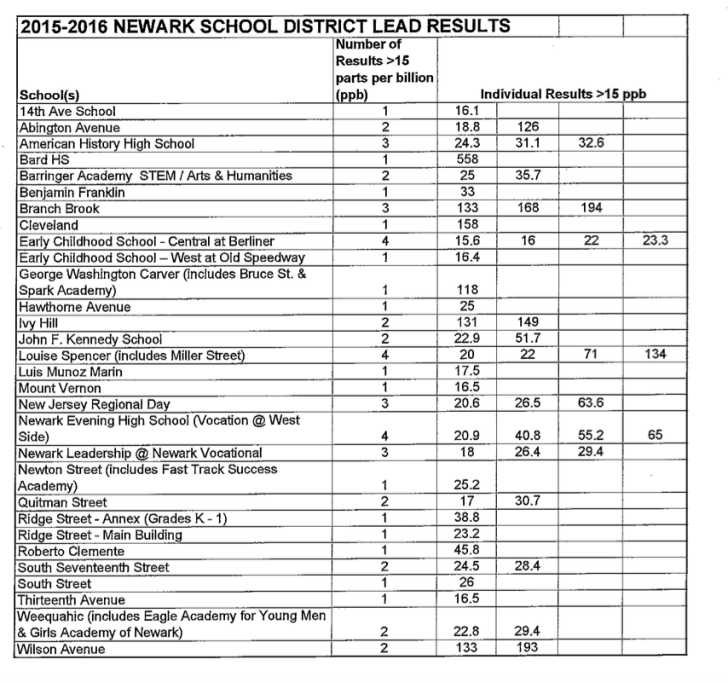 Looks like Bard HS and Ivy Hill ought to be seriously looked at but the remainder look like they should not be a problem.
Here is a CDC report on lead in drinking water.
We'll have to wait and see if any students are tested for blood lead levels.