No doubt EPA's gloating and general arrogance helped SCOTUS body-slam the Obama Clean Power Plan.
A couple reasons SCOTUS may have been inclined to rule against EPA yesterday.
First, following the SCOTUS ruling against EPA on the Mercury Air Transport standard last June, Gina McCarthy laughed off the decision saying that the intended damage from the rule to the coal industry had already been mostly accomplished.

Then, McCarthy spend the Paris climate conference telling everyone that EPA would prevail in the legal battle over the climate rules. At one point, she said that the GOP was going to lose and Republicans should just get over it: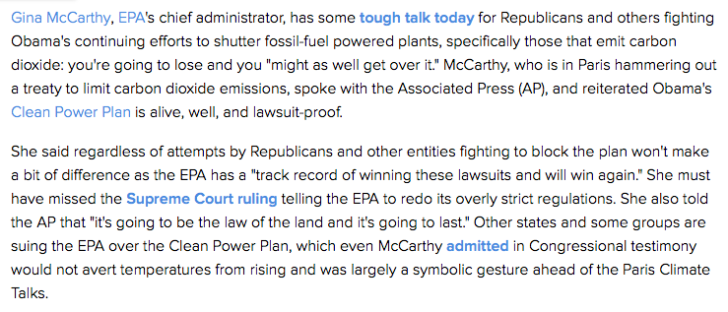 Payback is a bitch.