The NYTimes wants to attribute the lung cancer increase to deteriorating air quality, but that's incorrect.
From the NYTimes: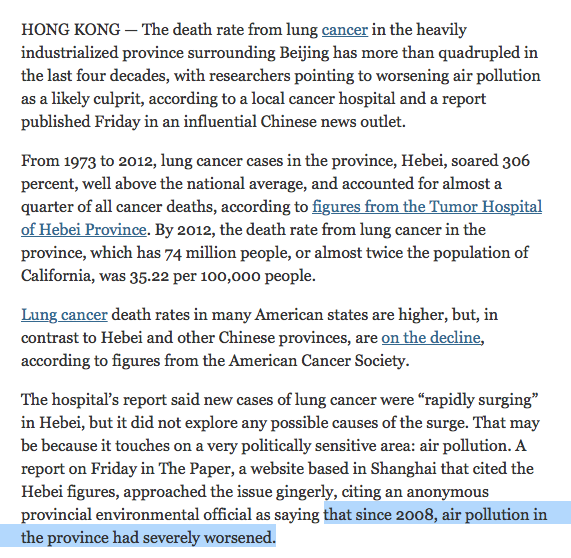 A few points:
Two-thirds of Chinese men smoke.
Lung cancer in China has been increasing for 40 years while air quality has only deteriorated (if that is even true) in the past 7 years.
No doubt much of the spike in lung cancer is due not to more lung cancer but increased detection/diagnoses of lung cancers as Chinese medical care has improved.