The NYTimes reported this today: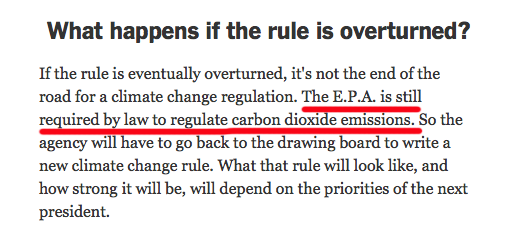 No law requires EPA to regulate CO2.
The 2007 SCOTUS decision in Massachusetts v. EPA merely authorized EPA to regulate CO2 it if wanted… which the Obama EPA wanted to do and did.
The EPA under the next president could easily decide to no longer regulate CO2. It would first have to propose not to do it, go through the rulemaking process and then survive likely litigation. But that could happen.