University of Washington researchers have violated the Nuremberg Code and the federal regulations governing the conduct of human experiments, according to new documents obtained by JunkScience.com through the Freedom of Information Act. The air pollution research in question was funded by the U.S. Environmental Protection Agency.
In the experiment, human study subjects were exposed for two hours to fine particulate matter (PM2.5) in diesel exhaust at a concentration of up to 200 micrograms per cubic meter.
The EPA determined as far back as 2004 that any exposure to PM2.5 can cause death within hours of inhalation, and that there is no safe exposure to PM2.5. The 200-microgram level is almost six times higher than EPA's maximum permitted hourly exposure (i.e., 35 micrograms per cubic meter). Death is the EPA's primary public health concern for PM2.5.
Given that the experiments are non-therapeutic in nature (i.e., not undertaken to provide health benefits to the study subjects), they are ipso facto illegal — i.e., federal researchers cannot risk the lives of study subjects merely to gain scientific knowledge.
The illegality of the experiments is compounded by federal regulations requiring that informed consent be obtained from the study subjects, which includes warning of reasonably foreseeable adverse health outcomes.
The University of Washington researchers, however, failed to warn the study subjects about the EPA's primary concern with PM2.5 — i.e., death. Below is the relevant excerpt from a consent form approved for use in February 2010.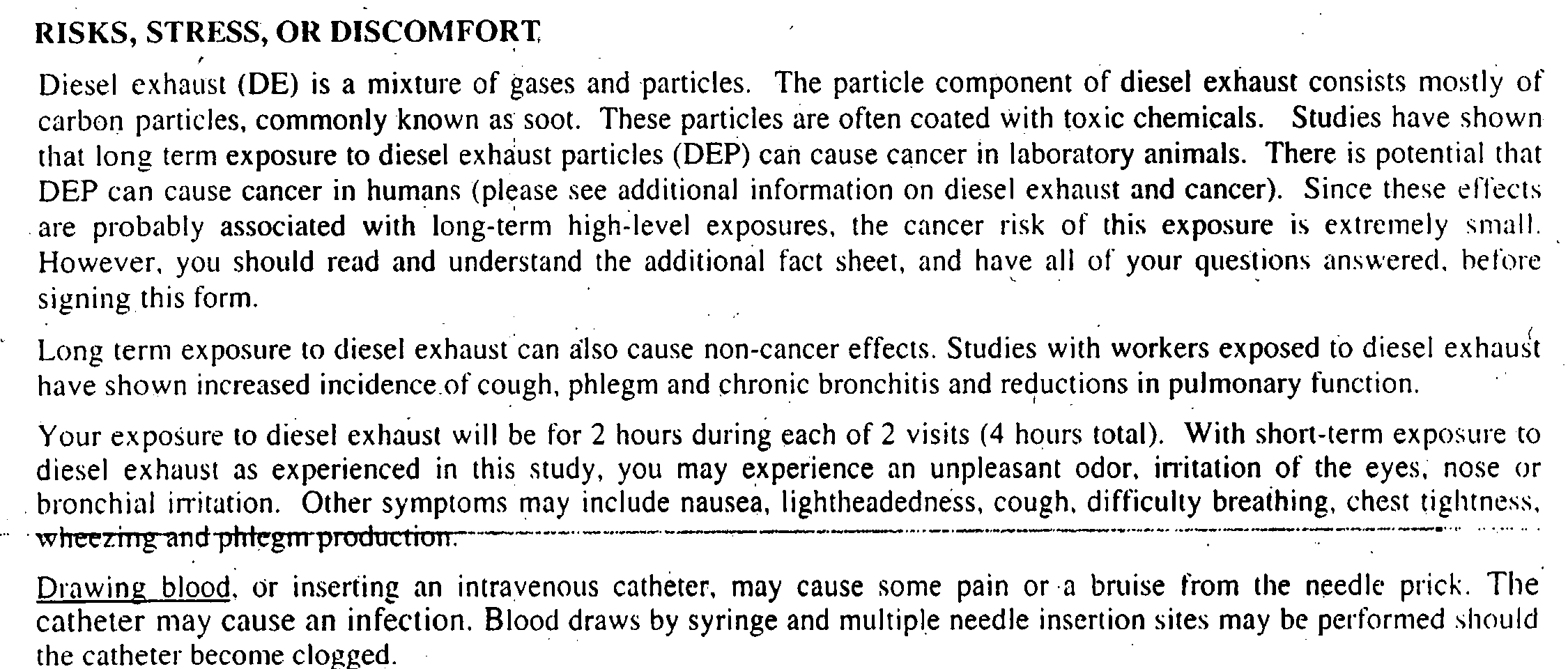 Stay tuned for more on this developing story…