Maybe the Nuremberg-style skeptic trials David Roberts called for can be held there as well?
Grist.org's Dave Roberts — who infamously suggested Nuremberg-style trials for skeptics, linked the Newtown shooting to global warming and wrote that skeptics "won't change, but they will die" — tweeted today that his kids got a "mystery trip" for Christmas — to a Washington State indoor water park (56,000 square feet heated to 83 degrees, see below):
It looks like fun.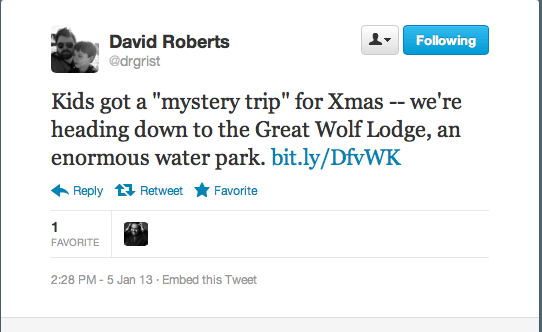 Unless the park is powered by some magical indoor waterfall, we'll look forward to seeing him in the docket (or pool) with us.